Vi har stängt för Jul och öppnar igen onsdag 27 dec kl 17.30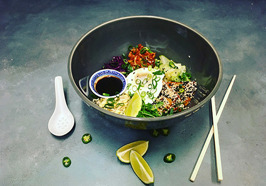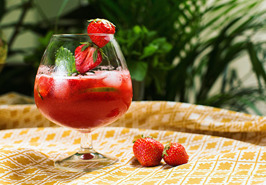 Menu 27 december - 6 january
DUMPLINGS
Indian Momos
With lentils, cabbage, carrot, zucchini and rice. Served with soja.
4 pcs, 60 kr / 6 psc, 85 kr / + 1 pcs, 15 kr
Korean
With red cabbage, soyprotein, guchujang, ginger and hoisin. Served with soja.
4 pcs, 60 kr / 6 psc, 85 kr / + 1 pcs, 15 kr
Papaya Dumpling Sauce, 15 kr
SIDEORDERS
Papadam with chutney, 35 kr
Samosas with chutney, 65 kr
Steamed Edame Beans, 45 kr
Chili yams with Guacamole, 65 kr
Kimchi, 15 kr
Oi Muchim Cucumber, 30 kr
Blue Nachos with 3 Salsas, 75 kr
MAINS
Korean Bulgogi Taco, 149 kr
Two lettuche leaf tortillas, sriracha applerelish, sourcream and fresh cilantro.
Smokey Adobo Taco, 149 kr
Two tortillas with slow cooked jackfruit, smokey adobo sauce, salsa verde, fresh cilantro.
Indian Aloo Gobi, 149 kr
Cauliflower, potato, peas. Raita, salad and lime.
Indian Mix Veg, 149 kr
Tomatogravy, salad, seasonal veggies, chutney.
Rice, 10 kr
SWEET
Belgian Churro Waffles, 65 kr
Served with chocolate sauce and fresh berries.
Chocolate Truffle, 65 kr
With sorbet and fresh berries.
DRINKS
Beers
Wines
Lightdrinks
Cocktails